Brick Fundraiser
Leave a forever legacy by purchasing a brick at our gazebo walkway.
---
Questions, please contact: Development@HumaneSocietyTampa.org
The bricks are laser engraved, which means they last a lifetime as a reminder that you care about a personal achievement or occasion. They're a great opportunity for any occasion and are sure to make a difference in your community, or honor that special person. Our engraved bricks are a great option for any fundraising effort. Engrave a brick in your name or the name of a loved one; honor a soldier or veteran; honor a firefighter or police officer; in memory of a special person in your life; honor a teacher or student; recognize your school or church; mark a special date in your life (graduation, birthday, baptism, communion, anniversary, or wedding), the possibilities are endless.
4x8 Engraved Brick: $125
Without Clipart 3 Lines - 20 Characters/Line
With Clipart 3 Lines - 15 Characters/Line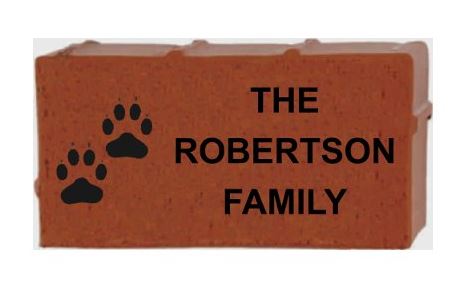 8X8 Engraved Brick $225
Without Clipart 6 Lines of Text - 20 Characters/Line
With Clipart 4 Lines of Text - 20 Characters/Line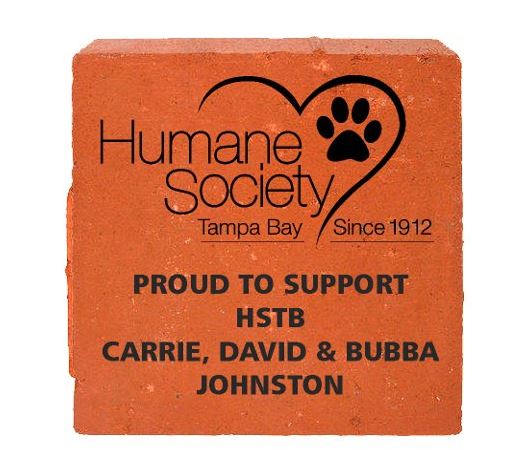 ---